Sergeant Dennis Edwards: A Soldier's Story
Hurting The War Effort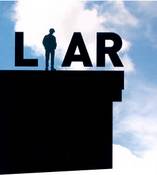 Ace Of Spades HQ
is exposing the sorry tale of a soldier that lied about the Iraq War to an assembly of 100 students. According to
The Boston Globe
, Sergeant Dennis Edwards used an assembly of students at nearby Dennis-Yarmouth Regional High School as an opportunity to criticize President Bush and his conduct of the war. He had come to speak of the conflict in response to an invitation by one of the school's teachers. To lend "credibility" to his anti-war arguments, Edwards concocted tales of war atrocities that he had supposedly participated in. To whit:


"He and two other soldiers shot and killed a 10-year-old boy in Iraq who pretended to be wounded and suddenly fired an AK-47 rifle. The boy was found to have explosives attached to his body."
Students sat in "rapt silence" as Edwards told his war stories lies. But he didn't get away with it. An investigation was launched by Edwards' unit, the 82nd Airborne Division.
The article went on to say that when his lies were discovered, students and teachers were saddened. (As a classroom teacher, I can certify that those teachers and students were not saddened. They were highly pissed off. And every teacher there felt personally insulted that this charlatan had wasted their valuable instructional time. Of course many of the students would have been delighted just to get out of class.)
Edwards has now admitted his lie. The lying sergeant could be court martialled for "making a false statement." If found guilty, he would face a variety of punishments ranging from loss of rank to confinement in quarters.
His unit commander, though, said that Edwards will not be punished for his remarks. It seems that his commanding officer is upholding a "strong policy" against criticizing "political speech" by its soldiers.
Edwards is fortunate. As one that has worn his country's uniform, I can attest that Edwards' actions have earned him the undying enmity of his fellow soldiers, and that a speedy transfer to another outfit is probably in his immediate future. As a matter of fact, it is likely that he will be under close supervision, not as a punishment, but to protect Edwards from the reactions other troops.
We here at the 'Wonks hope that Edwards appreciates the freedom of speech that he so cavalierly took advantage of abused.
The 'Wonks further believe that as a combat veteran, Edwards certainly has the right to criticize the war in which he fought. What angers us is that he lied about his experiences over there.
What infuriates us is that he brought the kids into it, and used them as a vehicle to spew his anti-Bush diatribe.
Tipped By: Digger.